Mirra meaning admirable and we wanted to bring  Soulful, Inspired and trusted brand experience by transforming customers' lives through fashion and delightful shopping every time
Welcome to Mirra Clothing,
Fashion is storytelling through clothing; it's about the stories behind them and the ones who create them. The six-yard drape of unstitched fabric and the innumerous possibilities of draping and flaunting them is something magical. Just one attire that can make a woman look feminine, sexier, elegant, attractive, bold and what not!
Rajalaxmi Rajendran, having a great sense of style and affinity for new trends, with special liking for the countless and varied forms of art and culture across India, it's no wonder why you'd want to become a fashionista
Even after spending many years in the corporate world, her passion never abated. Thus in 2015, fighting many odds, Mirra Clothing – brain child of Rajalaxmi was born.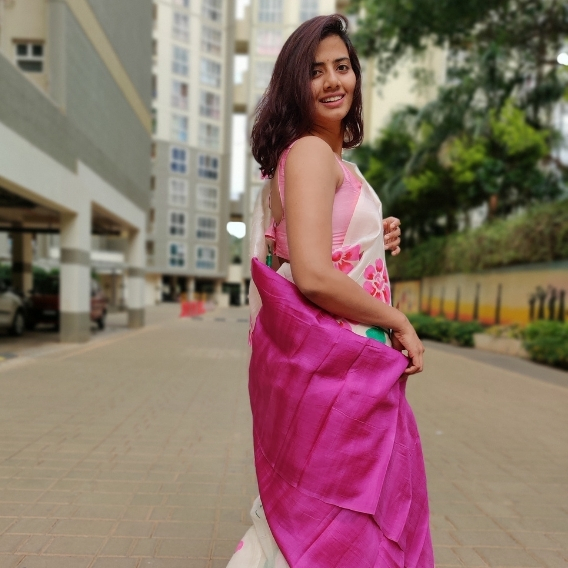 Rajalaxmi did chose fashion & design by choice and passion. She did her engineering from  Anna University, Chennai. She then worked for 3 years with Symantec as  a security analyst.
What makes Mirra Clothing stand apart

– Each and every piece is unique and has an inspiration. The final product that you witness is soaked in love and that shows in the photographs mostly with Rajalaxmi  as model. (@withlove_mirra )
Happy Shopping!